How to choose the right job board for 2011

HR Sverige, oktober 18, 2010
1
3 min

read
9
As a previous part-owner of a Swedish job board, I understand what measurements corporate recruiting departments and recruitment firms need to evaluate before they sign a contract with a job board for 2011.
I see Monster, StepStone, Workey and CareerBuilder as the major job boards in Sweden today. Then there are the niche job boards that can also be very good at targeting just the right talent for your openings.
I recommend putting 2-3 job boards to a test and do the following:
Take 5-10 of the same job ads and post them at exactly the same time on the selected job boards.
Leave them posted for at least 2-4 weeks.
Measure views (eye balls that see the job title in the search results), clicks (actual unique visitors that click on the actual job ad), applications (number of applications received for each ad) and number of hires (number of people that signed the employment contract) for each job board.
Not during the 2-4 weeks but during 2011 I would also track retention (how long each applicant from each job board stayed at the company). You will be able to then use this measurement for 2012.
An easy Excel/Numbers file can look like this:


Measurements or sales arguments that do NOT matter even if the job board sales people try to convince you:
Traffic – many say they are the "largest" and are the job board with the most traffic. The most visited job boards move around in the top 5 rankings from week-to-week. Lots of traffic does not equal the best candidates for your jobs.
The number of partners they have does not matter. It is important they have the right partner sites for your jobs/company. But even more important than having the right partner is to track the above measurements to assure you are getting the best applicants for each job from the partner sites.
Job boards are trying to get into social recruiting which is great but today most sell a social media "product" that is completely not valuable to you as a customers and is mainly valuable to the job board.
Many of the job boards have media owners or partners. Again this does not matter. Only the best candidates and candidates that sign the employment offer matters.
I would consider a lot before signing a 12 month agreement. Things are changing rapidly for 2011 and there is a lot of competition between the job boards. Maybe a 12 month agreement is not needed to actually receive the same discount? Invest your money wisely!
I would also try to choose a job board that has key account managers that are extremely customer service oriented and have been working at the job board for a significant amount of time.
Exciting things that I see happening in the job board world during 2011:
Adding 2-way networking between candidates and employers
Adding 2-way networking opportunities between job seekers
Video integrated into job ads and employer branding opportunities
LinkedIn application/CV integration
If you need help choosing a job board for 2011 please do not hesitate to contact me at michelle@socialhonesty.com. Looking forward to your thoughts and comments!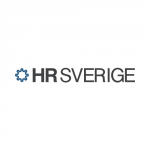 HR Sverige
HR Sverige är en nätverksportal för HR-intresserade. Här på bloggen används kontot av gästbloggare.
Related posts