LinkedIn stats

HR Sverige, september 12, 2010
4
3 min

read
1
Johannes Sundlo (@jsundlo) posted very interesting stats last week comparing LinkedIn to AMS. As a follow-up, below are some numbers to review for LinkedIn that I appreciate as they just confirm the power of LinkedIn as a sourcing and employer branding channel.
Member numbers*:
75m+ professionals around the world
17m+ members in Europe
4m+ members in the UK
1m+ members in France
1m+ members in the Netherlands
1m+ members in Italy
1m+ members in the DACH region (Germany, Austria and Switzerland)
Approaching 1m members in Spain
6m+ members in India
2m+ members in Canada
1m+ members in Australia
1m+ members in Brazil
* LinkedIn does not officially release member numbers until the country reaches 1 million. I can say that Sweden's LinkedIn membership base is rapidly growing and the number of profiles is way beyond what AMS has in CVs.
Membership breakdown and demographics
Half of our members are outside of the US
India is one of our fastest growing countries with 6m+ members
Netherlands has the most engaged user base outside US: 50% of addressable market (professionals) on LinkedIn
Most valuable demographic (affluent & influential)
Affluent (household income $107k), 78% college-educated, 42% decision-makers, avg. age 43 (Source: @Plan Summer, 2009 (http://advertising.linkedin.com/audience/)
12m+ small business professionals
Growth and usage
It took 477 days to reach our first million, we now add a member every second of every day (or approx. 1m every 12 days)
We estimate that there are around 500m professionals around the world (based on International Labor Organization data and other sources)
1bn+ people searches on LinkedIn last year
Nearly 700k professionally-oriented groups on LinkedIn ranging from company and college/university alumni groups, to small business exchanges and CXO roundtables
100k+ members joining groups every day
1M+ company profiles
The number of job postings and applicants on LinkedIn have almost tripled in the past year
thousands of developers using our APIs
100M+ API calls/day
1M+ twitter accounts have been bound to LinkedIn
Business metrics
There are currently more than 600 LinkedIn employees. We plan to grow to over 900 employees this year
More than 60% of Fortune 100 and more than 25% of FTSE 100 pay to use LinkedIn's corporate recruiting solutions
Profitable since 2007, ahead of plan and growing despite economic turbulence
Gaining market share, well positioned for when the economy recovers
Revenue is well diversified and international
Revenue mix is almost perfectly balanced between the three lines: subscriptions, advertising, enterprise licensing (recruiting)
2009 Growth Metrics
Employee growth:
LinkedIn currently has more than 600 employees.
In 2009, we went from 228 employees to 480 employees, we expect to be over 900 employees this year.
Average load time performance decreased:
Pages now load 60% faster on a global basis
Unique users increased approximately 200%:
According to comScore, unique users per month went from 13m at the end of 2008 to 38m at the end of 2009 and is now over 42m
Also overall member count went from 33M members at the end of 2008 to over 60M members now
Record revenue and profits in 2009 despite the macroeconomic climate
International growth:
Opened new offices in India, Australia and the Netherlands. Our corporate headquarters are in Mountain View and our global headquarters are in Dublin, Ireland. In 2010, we opened an office in Toronto.
LinkedIn is now available in English, French, German, Spanish, Italian and Portuguese
Do you use LinkedIn for recruiting? Share your story with us.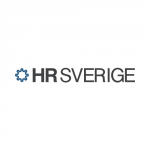 HR Sverige
HR Sverige är en nätverksportal för HR-intresserade. Här på bloggen används kontot av gästbloggare.
Related posts