Is social media the new way employees unionize?

Johannes Sundlo, december 17, 2020
0
1 min

read
202
Last week the Swedish retail company NA-KD was caught in the limelight. Influencers and employees came forward describing their experiences working at NA-KD. NA-KD CEO Jarno Vanhatapio met the claims and criticism in a LinkedIn article. https://www.linkedin.com/pulse/intern… So what can this teach us, and what can this tell us about the future? That's the topic for this #2MinuteThursday.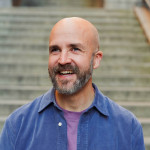 Johannes Sundlo
HRBP till vardags. Ansvarig för HR Sverige-bloggen och podcasten hrnyheter.se Har du tips på något vi ska skriva om? hej@hrnyheter.se
Related posts